Aquatic Therapy
Tuesdays at 2:00 PM (ET)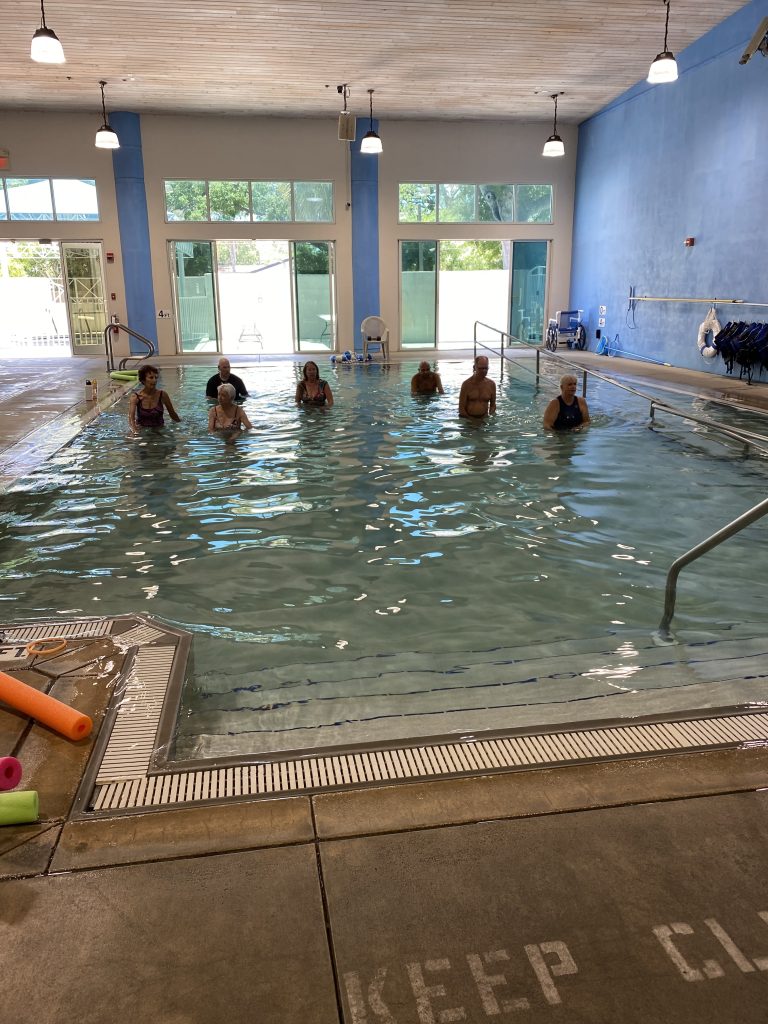 Aquatic Therapy is available for persons with Parkinson's and other movement disorders and takes place in a warm instructional pool at CoreSRQ, 1075 S. Euclid Avenue, Sarasota, FL 34237.

Class size is limited; participants must sign up at Parkinson Place Center or call (941) 893-4188 ext. 1006.