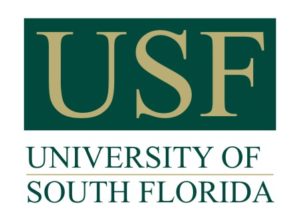 NOW 11,000 square feet and over 80 classes a month – OPEN 9 am -4:30 pm MONDAY – FRIDAY
SARASOTA, Fla., August 20, 2012—On September 5, The Parkinson Research Foundation (PRF), a national nonprofit organization focused on helping patients, caregivers and families to live fuller lives with Parkinson's disease, in conjunction with the University of South Florida (USF) will open a new, first-of-its-kind center in Sarasota.
Dubbed "Parkinson Place," the center will offer a variety of education, empowerment and participation programs for patients, caregivers and healthcare providers connected to the disease.
"There is no destination site like this anywhere," said PRF Executive Director Marilyn Tait. "We have assembled the finest, evidence-based programs in a fun and positive environment where individuals with Parkinson's can be proactive and engaged."
There is no cure, but people with Parkinson's are able to enhance their quality of life through positive attitudes, lifestyle changes and individualized medical management.
"We have also partnered with USF to bring a fellowship-trained movement disorders specialist to Parkinson Place," she added.
Juan Sanchez-Ramos, M.D., Ph.D., holds the Helen Ellis Endowed Chair for Parkinson's disease research at USF. As Medical Director for the Parkinson Research Foundation, he will consult with patients at USF's satellite clinic within Parkinson Place. Dr. Sanchez-Ramos will see patients, by appointment only, and offer free "Ask the Doctor" lunch and learn monthly programs.
"Parkinson Place brings together a nationally recognized movement disorders specialist, Dr. Sanchez-Ramos; the top regional Parkinson's educator and advocate, Marilyn Tait; and the national resources of PRF to create a first-of-its-kind destination for the Parkinson's community," said PRF Chairman Larry Hoffheimer. "Our center will lead the nation in delivering the latest evidence-based programs to the community, as well as studying the effects of various programs to contribute to the body of knowledge."
Parkinson Place features a 2,000-square-foot auditorium for programs, conferences and community events; an information resource center; and a lending room for durable medical equipment. Programs offered will include dance, voice, music, yoga, nutrition, meditation, ability-based exercise, art and humor therapies, as well as empowerment programs, individual and family counseling, social activities and special events.
For more information, call 941-893-4188.