Hearing Clinic
Helping People Hear their World for over a Decade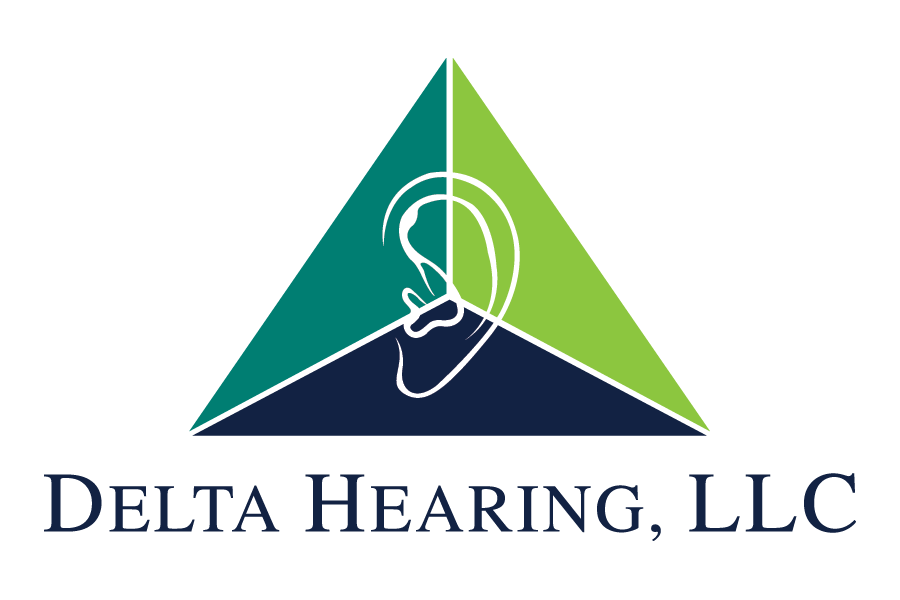 Hearing loss does not just affect you — it also affects the people you love. The folks at Delta Hearing understand how hearing loss can change your life and how personal the decision to get hearing aids is. Hearing aids can help you reclaim your hobbies and your connections with the people around you. Helping people like you get their hearing back is a family business for us and we look forward to making you part of our family.
The Delta Hearing Difference
We do more than just fitting and selling hearing aids. Delta Hearing is here to support you however we can. We offer the following services at any of our offices. If you need something and you don't see it listed here, give us a call and we'll see if we can help you.
Hearing evaluations
Video otoscopy
Hearing aid evaluations
Hearing aid maintenance and repair
Hearing aid batteries and accessories
Cerumen (earwax) management
Tinnitus testing and treatment
Home visits
Veterans services
We offer testing and programming for all makes and models of hearing aids.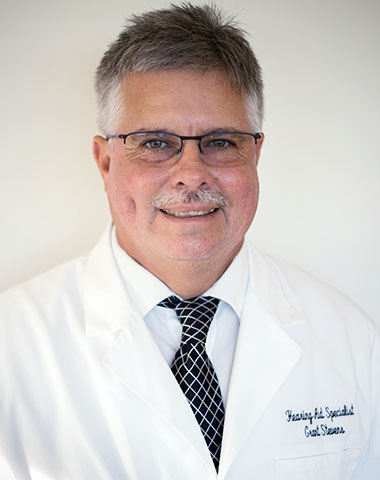 Grant Stevens is following a family tradition. His wife has been dispensing hearing aids for fifteen years, and her cousin has been in the business for two decades. After years of working in the corporate world, Grant decided it was time for a career change. He saw how much his wife and cousin enjoyed helping people every day and what a difference hearing aids could make in someone's life and he wanted to be part of something so fulfilling.
When Grant opened his own practice, he asked his longtime friend Stefan to join him and bring his extensive experience in customer care and service. The two first met as professional colleagues straight out of college, and they've been close ever since. Stefan sat in on a few office visits and saw the comfortable, friendly, and honest conversations Grant and his family members had with their patients and he knew this was the right path for him. Now Grant and Stefan have been working together for almost a decade and they still have as much fun every day as they did the day they started.
You might wonder what we mean when we say it's fun to work in this field. Imagine having the privilege to see joy on someone's face each time you fit a client with the right hearing aid and let them hear their world again that feeling never gets old.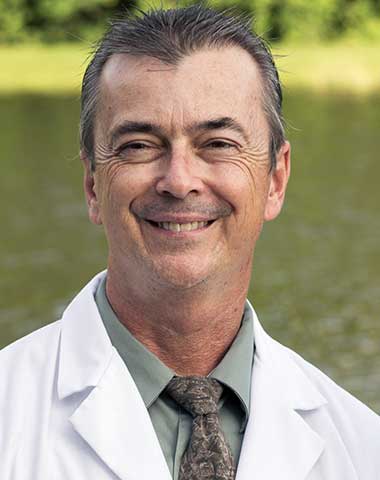 Stefan moved to Florida in 1988 and attended the University of South Florida where his met his lovely wife, Tammy. Now they have three grown children, one of whom is enrolled in medical school.
Coming from a multi-generational military family, service to others has always been a tradition for Stefan. He completed his training as a Hearing Aid Specialist in 2009, and later received his board certification in Hearing Instrument Science. He has been serving others and helping them hear their bright beautiful world for almost ten years.
He believes it is truly a delight and a joy connecting people with their world.
What to Expect During Your Visit
The first time we meet you, we'll welcome you into our office or introduce ourselves at your home if you've invited us to come to you. We'll ask you about your hearing so we can understand your background and what you want help with. We encourage all our patients to bring a third party, such as a spouse, family member, or trusted friend and we will ask them to share what they have noticed about your hearing, too. If you are already wearing hearing aids, we will ask you what you like and do not like about them and how we can improve things for you. Then we will check your ears and perform a reading test.
Once we understand your case history and where you are now, we will demonstrate as many hearing aids as it takes to find the right pair for you. We want to make sure we match each person with the aids that fit their budget and their hearing loss. Even if you do not buy custom hearing aids, we make sure that the experience of getting your hearing aids is custom to you. If you are a snowbird we can also help connect you with an office up north where you can go for follow-up care.
To Schedule an Appointment
Please Contact Delta Hearing
For More Information about Delta Hearing
Please Visit their Website