UPCOMING EVENTS & PROGRAMS
Our Upcoming ZOOM Events & Programs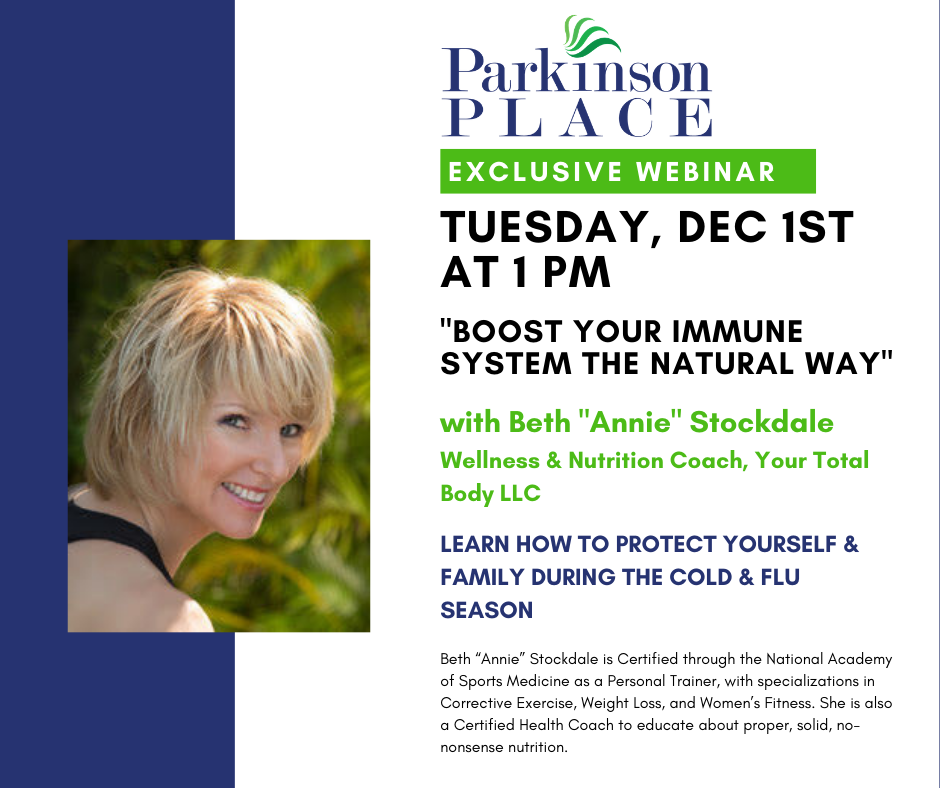 1 
EXCLUSIVE WEBINAR!
BOOST YOUR IMMUNE SYSTEM THE NATURAL WAY
with Beth "Annie" Stockdale
Tuesday, December 1st at 1 pm
Learn how to protect yourself and your family during the cold and flu season. 
Beth "Annie" Stockdale is Certified through the National Academy of Sports Medicine as a Personal Trainer, with specializations in Corrective Exercise, Weight Loss, and Women's Fitness. She is also a Certified Health Coach to educate about proper, solid, no-nonsense nutrition.
*Event links available to members only through email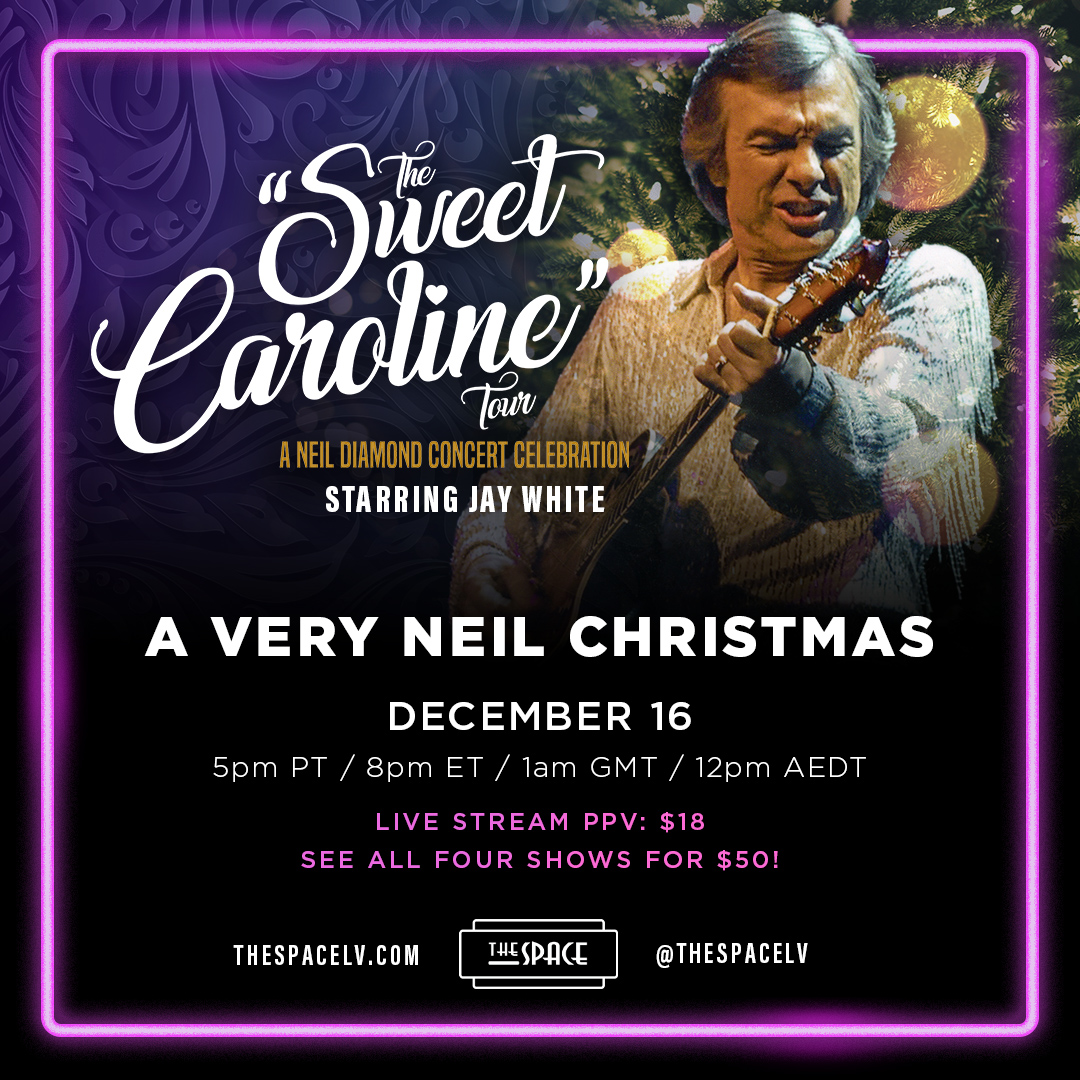 Click here for more information!
This four-part live stream concert series is not to be missed.
Buy one or buy the series!
Parkinson Place is proud to be THE Parkinson's organization recognized by the Sweet Caroline Tour!
The Sweet Caroline Tour is a Neil Diamond Concert Celebration starring the #1 Diamond performer in the world – Jay White.