Art for a Cause
Kathy Rogan Art to benefit Parkinson Place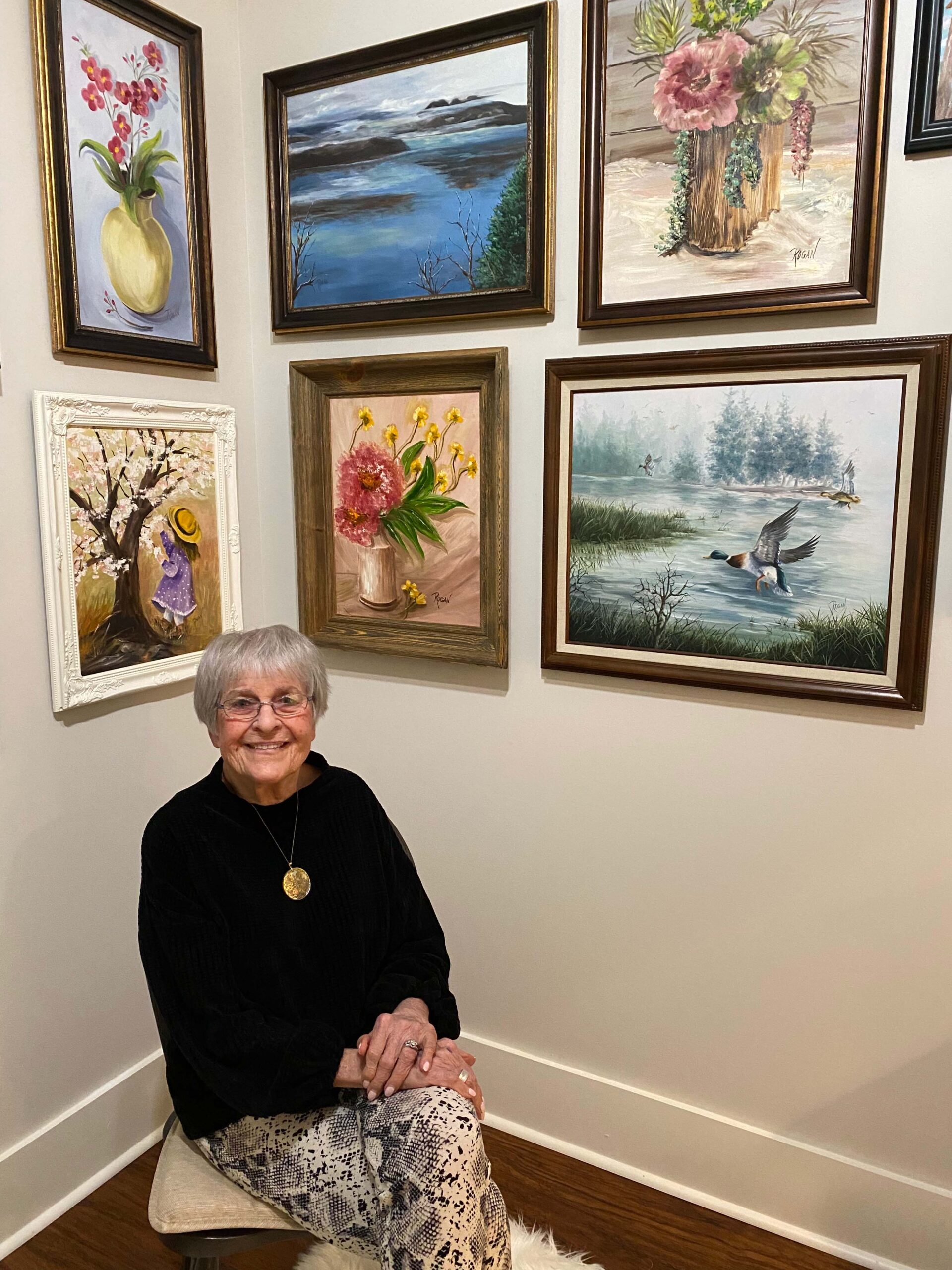 Kathy Rogan is an artist of more than 40 years. Kathy is no stranger to Parkinson's disease. Her paternal grandmother, her father, uncle and two sisters all had Parkinson's.
Kathy's husband also had Parkinson's although he had no family history.
Kathy said "God put me on this earth to make a difference for people living with Parkinson's disease."  Kathy is the only one in her family to survive without getting Parkinson's. She explained, "He gave me this artistic talent for this reason."
In the past Kathy donated to Parkinson's research. Now, Parkinson Place is honored to be the recipient of her great talent.
We hope you will choose one of her beautiful paintings for yourself or for someone you love.
To purchase your Kathy Rogan painting
1. Select your painting.
If the painting is no longer available, it will be marked sold.
2. Paintings may be purchased by mailing a check payable to:
     Parkinson Place
     5969 Cattleridge blvd., Suite 100
     Sarasota, FL 34232
To pay by credit card or for information call Lynne Henry 941-893-4389
***NOTE*** Add the Shipping fee to the purchase price of the painting
Your painting will be shipped to you by Artist Kathy Rogan
Thank you for supporting Parkinson Place
Put name of the painting in the memo line
Include your name, shipping address, phone number and email address